We are pleased to announce we have secured discounted teacher-student pricing for Nebraska Homeschool members. Make plans to attend one or more performances!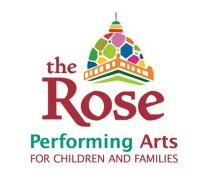 Student Tickets: $5.50 each (includes taxes and processing fee)
1 Free Parent-Teacher ticket with the purchase of Student Tickets
Children 2 y/o and under free when sitting on a lap (no seat)
Additional Adults: $5.50 each
You will be redirected to our Events Page. Scroll through the events and register for the ones you want. If you are an active Nebraska Homeschool member, you will be prompted to enter your email and proceed with selecting your desired performances. If you are not a Nebraska Homeschool member, or your membership has lapsed, you will be prompted to join or renew. Once you have joined or renewed, you will be able to click events and order your desired tickets. When ordering, please follow the prompts. You will not be charged for the one "free teacher ticket" or children 2 y/o and under who sit on a lap. Students and additional adults (second parent, grandparents, etc.) should be entered in the "guest" section.
If you have questions regarding orders through Nebraska Homeschool
please contact us at rosetheater@nebraskahomeschool.org.
Questions related to the content of performances should
be directed to the Rose Theater: info@rosetheater.org.